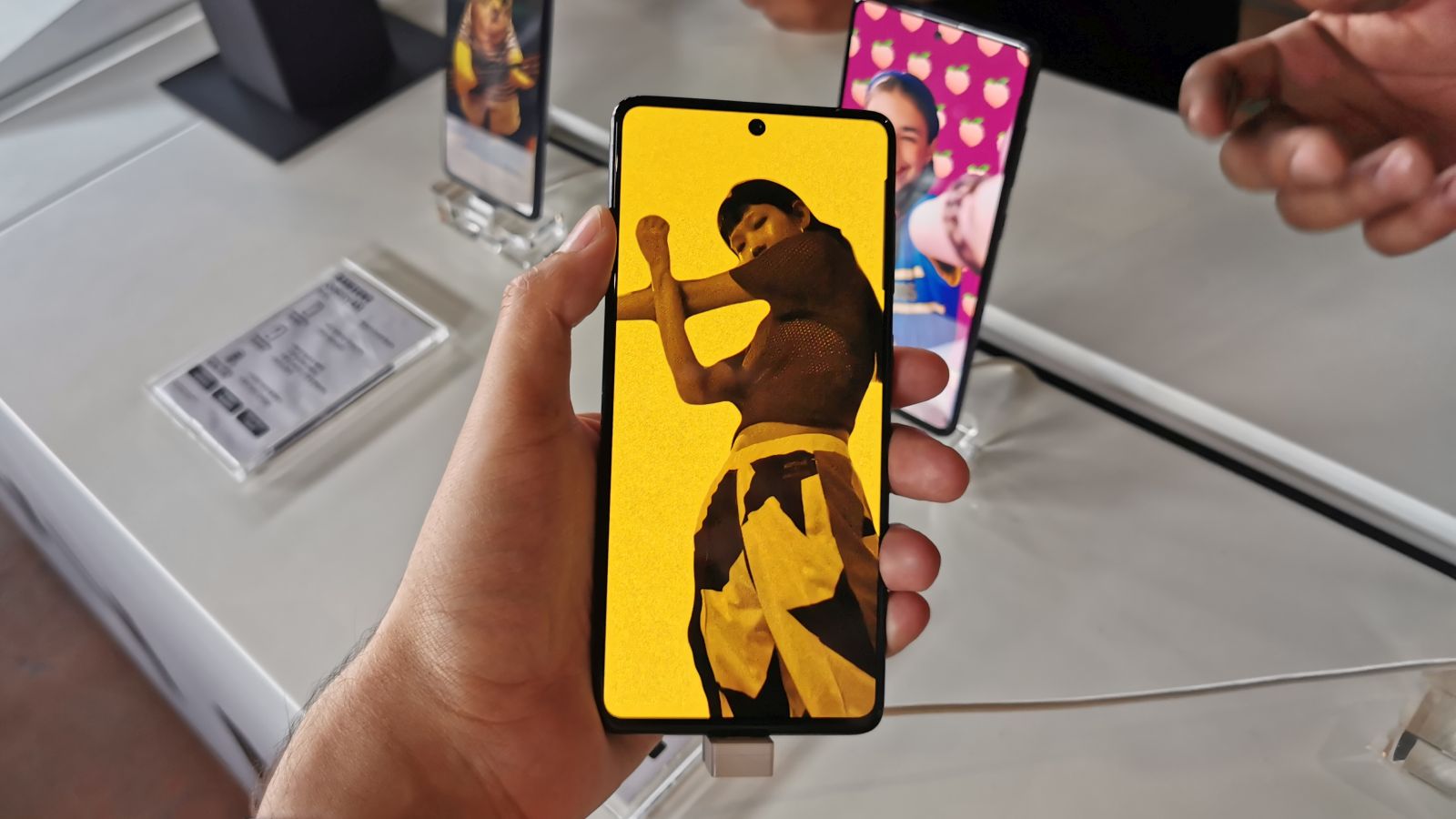 The Samsung Galaxy A51 probably won't set any catalogues alight, but it's a phone that the firm hopes will capture mid-range buyers' hearts.
As its name would suggest, it's an upgrade of the A50, a phone that was among the company's refreshed A series offering of 2019. While other devices in that line up will also receive upgrades this year, the A51's currently in our hands for review.
We took some time to set up the phone to our liking before diving head first into that review.
So with that said, here are some tips and tricks for getting started with your Galaxy A51.
Register an 'alternate look'
That shiny new top-mounted selfie camera within the screen can also unlock your phone using your face. While I've had issues with it in the early hours with the phone, I have found a trick.
You can add what Samsung calls "alternative looks". This helps if you wear caps, glasses or anything that may change your facial appearance somewhat.
I also found that it improves accuracy even if you don't wear accessories.
To enable this:
Open your phone's Settings menu.
Navigate to "Biometrics and security".
Tap on "Face recognition".
You'll need to use your unlock code to access the next screen.
Once done, you can then tap on "add alternative look" and re-register your face.
You can only register your face twice, I found, which wouldn't be an issue for Derek Zoolander.
Reduce the status bar clutter
That aforementioned camera also means less space for notification icons in the status bar, but Samsung has developed a smart little workaround.
You can now prompt the phone to display the total number of notifications rather than every individual icon.
To enable this:
Open Settings.
Navigate to "Notifications".
Tap on "Status bar".
Under "Show notification icons" select "Number of notifications only".
You'll now see a tidy number alongside the clock that displays the total number of pending notifications. One annoyance is that this number includes permanent notifications.
Turn the 'Side key' back into the power key
Annoyingly, the Samsung Galaxy A51's power key is now used to open Bixby by default, not to access the power menu.
To switch off or restart the phone, you'll have to head into the settings window shade by sliding your finger down from the top of the screen.
Remedying this is fairly simple, thankfully.
Open Settings.
Navigate to "Advanced features".
Tap on "Side key".
Under "Press and hold" select "Power off menu".
Interestingly, in this menu, Samsung also states that you can power off the phone by holding Volume Down and the Side key, but that's just not simple enough for most people to remember (including yours truly).
Make your phone 'feel' faster
A tweak I recommend for every device is dropping the duration of animations. This will, in turn, make your phone feel faster and it rings true for the Samsung Galaxy A51 too.
To do this you'll have to jump through a few more hoops than normal.
First enable "Developer mode". To do this:
Open Settings.
Select "About phone".
Select "Software information".
Find "Build number" and tap on it at least seven times.
When asked, input your unlock PIN.
Developer mode is now enabled.
Now head back to Settings.
Select "Developer options" at the bottom of the Settings page.
Scroll down until you find the "Drawing" sub-menu.
Find "Window animation scale", ,"Transition animation scale" and "Animator duration scale".
Tap on each, and set all three of these to "Animation scale .5x"
This effectively decreases the duration of animations, making them feel a lot quicker and your phone a little more responsive.
If it's not to your liking, follow these same steps to return them to the default value of "Animation scale 1.0x".
Enable Samsung's nifty swipe navigation
Yes, Android 10 has given smartphones a new set of fancy gestures, but I still love Samsung's implementation.
Swipe up from the middle to go back to your main menu, from the right to go back, and from the left to open your recent apps.
It's familiar but also fresh without sacrificing screen real estate with a navigation bar.
To enable this:
Open (you guessed it) Settings.
Select "Display".
Tap on the "Navigation bar" option.
Select "Full screen gestures, then tap on "More options" below it.
Enable "Swipe from bottom".
You can also toggle off "Gesture hints" to remove the navigation lines from the bottom of the display, or arrange the button order to your liking.
For other tips that'll work on the Galaxy A51 and other One UI devices from Samsung, check out our set up tips and tricks for the Galaxy A70 here.
Feature image: the Galaxy A51 at its Johannesburg launch event, January 2020, by Andy Walker/Memeburn