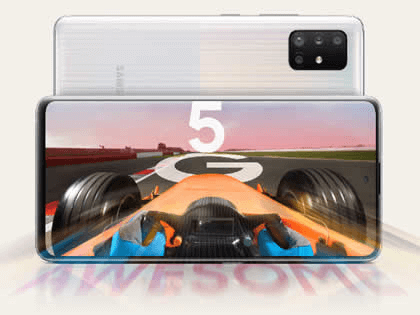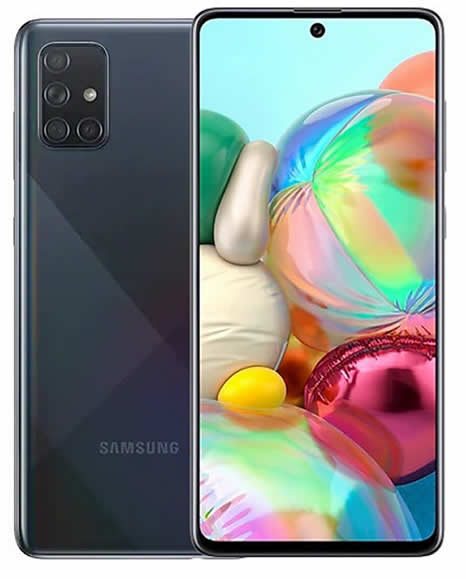 Samsung has announced the Galaxy A71 5G (above) and the Galaxy A51 (below), two mid-range smartphones with 5G connectivity.
It's still early days for 5G technology, and the vast majority of 5G-ready phones come with a premium price point attached. But the Galaxy A series has traditionally been a lot more affordable than its Galaxy S brother, despite their often flagship-grade designs.
Sure enough, while both the Samsung Galaxy A71 5G and the Galaxy A51 could be mistaken for the Galaxy S20 at first glance, both come with mid-range specifications. Both phones pack Super AMOLED Plus Infinity-O FHD+ displays, though at 6.7-inches the A71 is a little bigger than the 6.5-inch A51. Both phones also feature large 4,500mAh batteries, although the A71 gets a slight boost with 25W Super Fast Charging compared to the A51's 15W.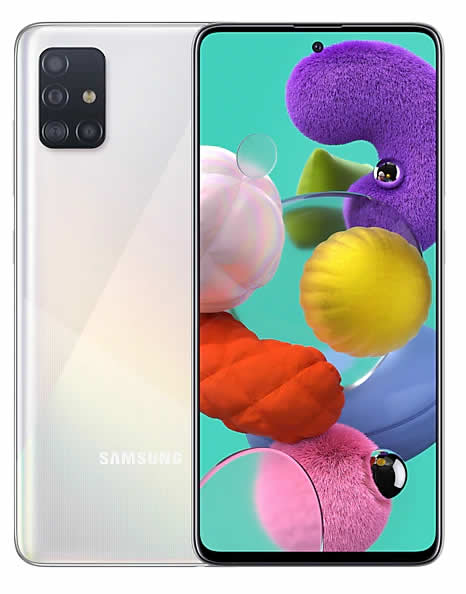 There are quad-camera offerings in both instances. The A71's camera configuration is led by a 64MP sensor compared to the A51's 48MP equivalent. However both phones back these pixel-packed main sensors up with 12MP ultrawides, 5MP macro cameras, and 5MP depth cameras. The hole punch camera around front is good for 25MP in both cases.
Both phones run on Samsung's own middle-tier octa-core Exynos 980 CPU, which is backed by 8GB of RAM for the A71 and 6GB for the A51. Add in 128GB of expandable internal storage, and of course that aforementioned 5G connectivity, and you're looking at two well equipped all-rounders.
Despite this capable hardware, the Samsung Galaxy A71 5G will cost £519 and the Samsung Galaxy A51 5G just £429 when they both hit UK networks over the coming months.
Both undercut the recently announced OnePlus 8, which offers 5G connectivity and admittedly superior interior specifications for £599.
"Our ambition with the Galaxy A Series portfolio is to offer must-have innovation at a varied range of prices," said Conor Pierce, Corporate Vice-President at Samsung Electronics UK & Ireland.
"The Galaxy A51 5G and A71 5G build on this commitment, demonstrating our ongoing promise to provide next-generation connectivity to more people, by bringing 5G into our diverse smartphone portfolio at more accessible price points."